Smaker fra Øyriket (Taste from the Island Kingdom) is a corporate collaboration of local food producers from the islands Hitra and Frøya with roots in agriculture, the seafood industry and the production of beverages. The network consists of enthusiastic and cooperative companies that share expertise and experience, and which complement each other in several ways. The companies each have a well-established production of their own brands, and overall long and broad experience.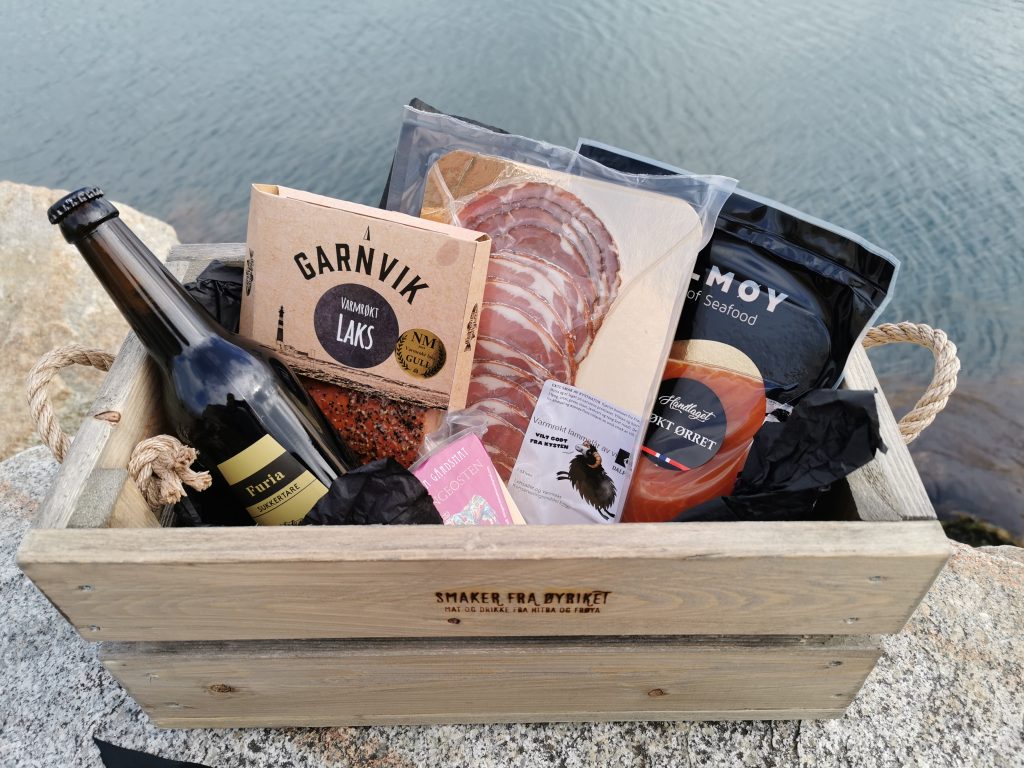 The network collaboration has triggered several internal collaborative relationships between the participating companies with very good results. The collaboration has led to the companies becoming more aware of each other, exchanging experiences and buying goods and services from each other. At the same time they inspire each other to further product development. Although the business collaboration is relatively new (date), there are several examples that it has helped to lift small-scale production of food and drink in the region.
The network operates in a region with short distances between manufacturers and where it is easy to meet for product development and exchange of opinions – easy to meet. Several of the products that the network's members offer are clearly marked by the region's geography, topography and flora, and the good climatic conditions that the Gulf Stream in particular contributes to. In addition, the region is known for having an exceptionally good water quality. Good water is important and decisive in all kinds of food and beverage production.
Our members
Smaker fra Øyriket (Taste from the Island Kingdom) consists of : Hitra Gårdsmat, Helgebostad Hagebruk, Dolmøy Seafood, Garnviks Røkeri, Hurran Spiseri, Bryggeriet Frøya og DalPro Gårdsmat.